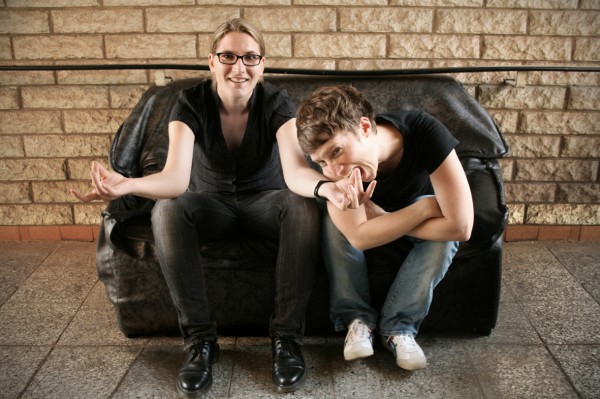 Neugierde ist einer der Antriebsmotoren des Fever Creek Festivals. Wir wollen neben etablierten Bands auch unbekannte Talente aus Folk, Blues und Garage entdecken und unterstützen. Und dafür scheint kein Ort besser geeignet als Berlin, das Musiker aus aller Welt anzieht. Aufgehorcht haben wir bei Steve. Das Riot Girl Duo mit österreichischen Wurzeln rockte bislang nur den eigenen Proberaum. Beim Fever Creek Festival werden Gitarristin Eva und Schlagzeugerin Steffi erstmals auftreten. Sie spielen am 30. August ein kleines Set im Zosch.
Mehr über die Mitglieder von Steve erfahrt ihr hier.

Curiosity is one of the driving forces behind the Fever Creek Festival. Next to well established bands out of the Folk, Blues and Garage scene, we want to discover and support new talents. For this we think that there is no better place on earth like Berlin that attracts musicians from all over the world. The act Steve got our attention. This Riot Girl Duo with Austrian roots played until now just inside their rehearsal room and their first time on stage will be at the Fever Creek Festival. Guitarist Eva and drummer Steffi will play a small set on August the 30th at the Zosch.
More information about the band you can find here.