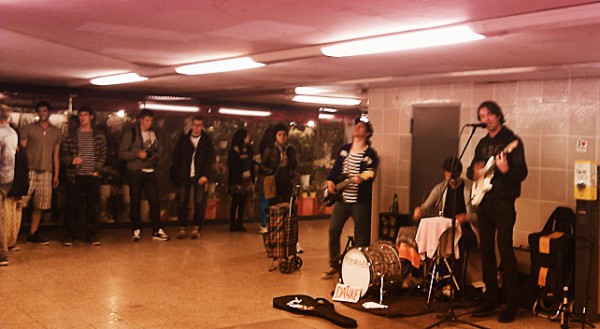 Wir suchen nach neuen Musiktalenten aus Berlin. Wenn ihr diese Stadt euer Zuhause nennt und aufregenden Folk, Blues oder Garage Rock spielt, meldet euch. Ihr könnt uns auch Künstler und Bands empfehlen, die zu dieser Beschreibung passen. Hörbeispiele, Homepage oder andere Referenzen sind jederzeit willkommen via Facebook oder Mail. Um mehr über das Fever Creek Festival und seinen Musikstil zu erfahren,  durchstöbert unser Bandarchiv und folgt uns auf Soundcloud.
Bis bald,
euer Fever Creek-Team
We're looking for new music talents from Berlin. If you call this city your home and make fresh exciting Folk, Blues or Garage Rock then get in touch with us. You can also just recommend artists who fit to this description. Simply send us audio samples, homepage or other references via Facebook or mail. To learn more about the Fever Creek Festival and its music style meet our previous acts and follow us on Soundcloud.
See you,
your Fever Creek team.