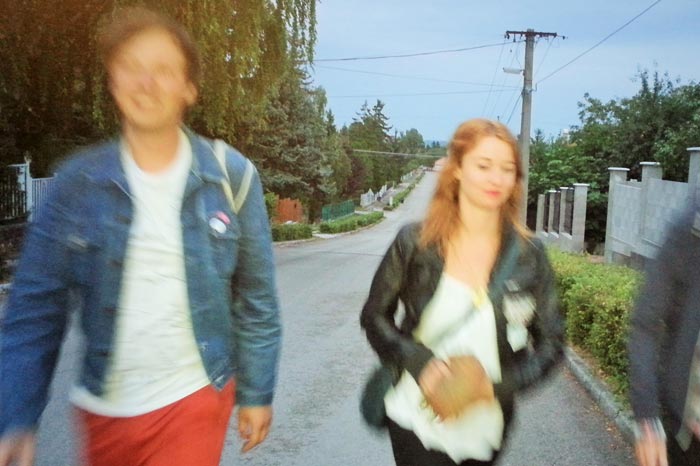 Der Name ist Programm: misch masch sounds ist so vielseitig wie seine Mitglieder. Das DJ-Kollektiv aus Dresden legt Antifolk, Indiepop, New Wave und auch schon mal Hip Hop der alten Schule auf – meistens zu zweit. Insgesamt sind sie zu fünft. Zu ihren aktuellen Favoriten gehören Deer Tick, The Black Lips und Ja, Panik.
Aber nicht nur als DJs lieben die Fünf die Abwechslung, auch als Booker. Sie organisieren Konzerte mit ihren Lieblingsbands und seit 2010 sogar ihr eigenes Festival "Drüben auf dem Hügel". Auf den Bühnen stehen unbekanntere Acts aus allen Teilen der Welt: The Black Atlantic (NL), Jeffrey Lewis (USA) oder Delta Love (B). In Clubs wie Zille und Ostpol verströmen sie Indie-Appeal unweit der traditionsreichen Semperoper. Außerhalb Dresdens legte misch masch sounds bislang in Hamburg, Bayreuth, Tschechien und Polen auf. Im Rahmen des Fever Creek Intermezzo ist das Kollektiv zum ersten Mal in Berlin zu hören. Was das Publikum erwarten kann? "Kleine und große Kunst und einfach nur eine gute Party."
Mehr über misch masch sounds: www.misch-masch-sounds.com
---
Their name says it: misch masch sounds are so miscellaneous like their members. The DJ-Team from Dresden play Antifolk, Indiepop, New Wave and from time to time also old school Hip Hop – most of the times as a duo. All in all they are 5 friends and their momentary favourites are Deer Tick, The Black Lips and Ja, Panik.
But not just as DJs they like the variety, also as bookers. They organize concerts with their favourite bands and since 2010 their own festival "Drüben auf dem Hügel". On stage more unknown acts from all over the world have the chance to perform there: The Black Atlantic (NL), Jeffrey Lewis (USA) or Delta Love (B). In clubs like Zille and Ostpol they radiate Indie Appeal not far from the traditional Semperoper. Besides from Dresden misch masch sounds already deejayed in Hamburg, Bayreuth, Czech Republic and Poland. Within the context of the Fever Creek Festival they are going to be playing the first time in Berlin. What can the audience expect? "Minor and major art and simply a good party."
More about misch masch sounds: www.misch-masch-sounds.com