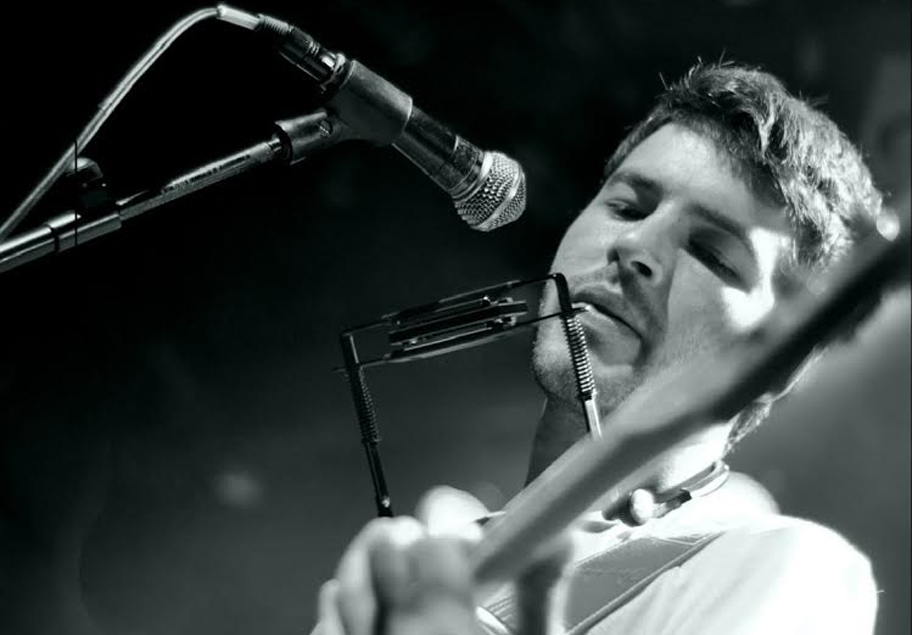 Nadav Meir beschäftigt sich nicht gerade mit den leichten Themen des Lebens. Die Gedanken des aus Tel Aviv stammenden Singer-Songwriters kreisen um Einsamkeit, Beziehungen und seine Zeit in der israelischen Armee. Die Songs schreibt er mit Akustikgitarre und Mundharmonika, die Texte in hebräischer Sprache. Letzteres wandelt sich aber immer mehr.
Nadav arbeitet seit zwei Jahren in Berlin als Produzent und Soundtechniker im Legato Soundstudio, das er mit Giulio Gola gegründet hat. Die meiste Zeit verständigt er sich in englisch, was seine Musik stark beeinflusst: In Berlin schreibt und covert er die ersten englischsprachigen Folk-Lieder, darunter Leadbellys "Where did you sleep last night?" Große Emotionen verpackt er in kleine, melancholische Geschichten.
Daneben spielt Nadav immer noch in der Band Haserim, Seite an Seite mit seiner Schwester und seinem Bruder. Sie treten zusammen sowohl in Israel als auch in Berlin auf. 2012 nahmen sie ihr erstes Album "Haserim" auf. Nadavs erste Solo-EP wird diesen Februar erscheinen.
---
Nadav Meir is not concerned with the lighthearted themes of life. The thoughts of the Singer-Songwriter from Tel Aviv revolve around loneliness, relationships and his time in the Israeli army. He composes most of his music with acoustic guitar and harmonica and sings in Hebrew. But the last part is beginning to change.
For two years now Nadav is living in Berlin, working as a producer and sound engineer at the Legato sound studio which he co-founded with Giulio Gola. During this time the English language became important in his daily life and he soon wrote and interpreted first songs in English among them Leadbelly's "Where did you sleep last night?" He turns big topics into small melancholic folk tales.
Besides that Nadav still plays in the band Haserim, side by side with his sister and brother. They perform in Israel as well as in Berlin and recorded a self-titled album in 2012. Nadav's first solo EP will be released this February.
Foto: Neta yahalum
More about Nadav Meir:www.facebook.com/nadavmeir